Garafia region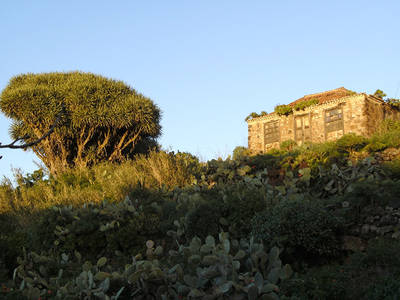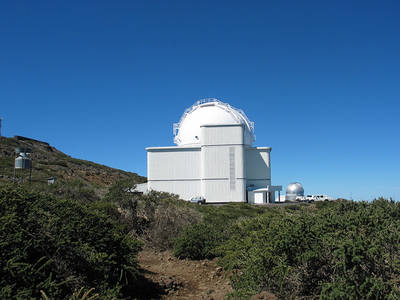 The Garafia region – this is the quintessence of tranquillity and untouched nature. Even on La Palma itself, this is a unique region because, until about 50 years ago, there were no street connections between the paradisical hilly landscape with its mountainous hinterland and the more developed parts of the island. Electricity only arrived with the roads and, to this very day, not all households have a telephone. The home owners still recall that back when they were children fire was passed on from hand to hand in small containers. Even today, the people here make a living primarily from goat farming and the handmade production of the delicious "Queso de Cabras" cheese. The small round cheese wheels are offered either as cream cheese or as a smoked variety.
Tourists rarely stray to this remote part of the island, especially as the swimming possibilities are limited to the summer months, and these can only be enjoyed with extreme caution.
Here, in the scarcely populated extreme north and north-western part of the island, in the face of its broad expanses, the all-encompassing sky, ocean and sunset, you can sense a hint of eternity. A lovely spot on earth, where you can leave all your cares behind, yet a place that is brimming with interesting places of excursion, from the petroglyphs that date back to the Guanche culture, right up to the utopia-like observatories on the Roque de los Muchachos.
Possibly the most beautiful excursion of all is to hike along goat trails through man-sized tree heath and past deserted homesteads. One marvels at how the trade wind fog continually transforms the forested landscape into an ever-changing spectacle of light and shadows. And then to stop for a bite to eat in one of the pubs, which function as a restaurant, post office and little grocery store all in one. Here, farmers, who live scattered throughout this region, meet and welcome strangers with an easy friendliness.
Santo Domingo de Garafia, the small main town of the region (450 inhabitants), has a mild climate at an altitude of almost 500m. The village square – with a beautiful church, a few stores, the typical stand-up bar and a restaurant, all of which have high doors and balconies on the first floor – creates the impression of a sleepy Western saloon town, with virtually no motorised traffic.
Typical stories and photos of village life are found in Antje's Letters

Hiking tours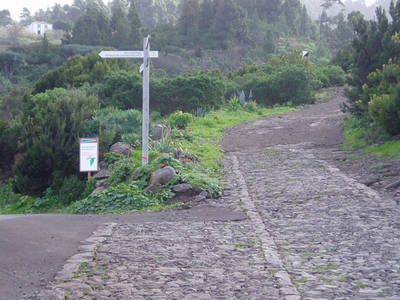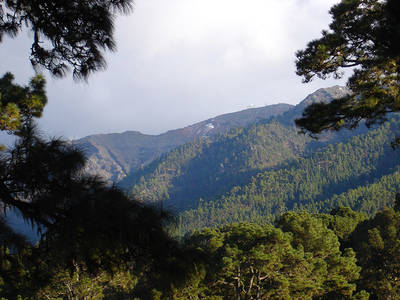 Starting from Garafia, you have various hiking opportunities. Hike along old goat trails through the paradisical north. The following hiking trails will hopefully be offered again soon by Naturarte, which is currently taking a break. However, you can also discover them on your own, using a map or hiking travel guide. You definitely require sturdy shoes for this, ideally alpine boots that reach above the ankles.
Gallegos:
We start in Gallegos, which at one time was a prospering place thanks to its water and fertile soil.
Hiking trail of medium difficulty – trail length 8 km – altitudes +350/-400 m – max. altitude 580 m
Las Tricias:
Time seems to stand still in Las Tricias, a very original village in the north-west of La Palma.
Easy hiking trail – trail length 6 km – altitudes +150/-300 m – max. altitude 790 m
El Tablado:
This breathtaking hiking trail leads us to the relatively unknown northern part of La Palma.
Strenuous hiking trail – trail length 12 km – altitudes +450/-850 m – max. altitude 990 m
Summit tour:
Along the ridge of the cauldron of Caldera de Taburiente, we walk at a dizzying height, passing the summit of "Roque de los Muchachos", at 2,426 m above sea level.
Strenuous hiking trail – trail length 7 km – altitudes +250/-300 m – max. altitude 2,426 m
Additional impressions of the Garafia region