A WARM WELCOME!
Your holiday residence on La Palma, El Hierro and Tenerife.
We represent more than 50 local house owners on La Palma, Tenerife and El Hierro and rent out their beautifully restored country houses in idyllic rural locations. Get to know the non-touristy side of the Canary Islands in a very individual holiday home! You will be amazed by the beauty of the natural settings and the hospitality of the rural population.
Yours Marianne Waßmuth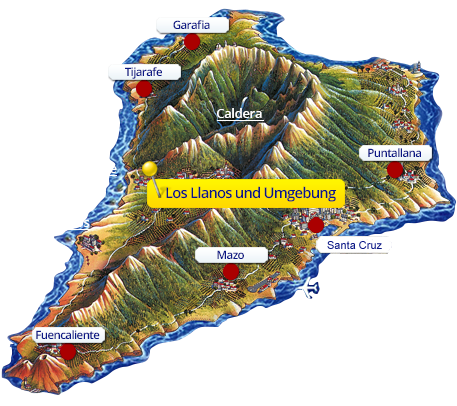 Los Llanos
Los Llanos and El Paso, the latter located at a high altitude, are the main towns of the Aridane Valley, the most densely populated and urbane region of La Palma. The mountain scenery surrounding Caldera de Taburiente National Park invites you to enjoy hiking trails in an alpine environment. To cool down,...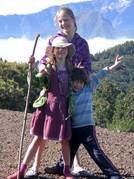 Holiday homes in
Los Llanos/El Paso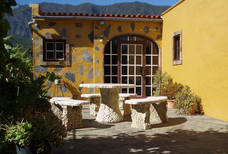 Capacity: 4
|
Village/town: Close to village/town
Beach:
|
Altitude: 820 m
More information
53 € per day for 2 people
More holiday homes in Los Llanos