Mazo Region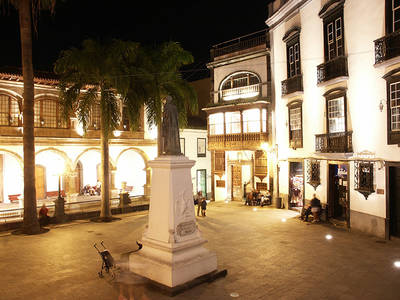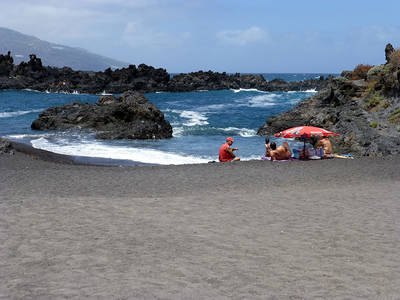 Travelling by car, the hilly landscape of Mazo is a mere 15 minutes away from Santa Cruz. Between green mountain slopes covered with man-sized heath and the sandy bays of Los Cancajos, in the midst of flowers and palm valleys, the tranquil atmosphere of the east dominates.
The location is ideal for excursions in all directions: In an hour's drive you can reach Los Llanos and the Caldera de Taburiente National Park, as well as the laurel forests in the north-east. The volcanic landscape of Fuencaliente is a thirty minute drive away.
In the direct vicinity are some of the island's finest restaurants as well as the well-known El Molino ceramic workshop and the centre of Mazo (380 residents), with its ancient church and the weekly farmers' market, where preserves, herbs and fresh goat's milk cheese are also sold.
It is truly something special to have the cultural diversity of the attractive capital close by, with a centre that boasts well-preserved Spanish colonial architecture.
In the 16th century, Santa Cruz was one of the three main hubs for trade with South America. This can still be felt on the city's streets and squares, in the museums and churches, and also in the confident lifestyle of the inhabitants.
On New Year's Eve, people dance in the streets with evening gowns. Every year during Los Indianos, which is the culmination of Carnival, there is a flamboyant re-enactment recalling how the poor Palmeros used to emigrate to Cuba, returning later on laden with riches.
This part of the island enjoys less sun than the west. Yet, the ocean is calmer here and the beautiful beaches – also very suited for families – invite visitors to come and take a swim, even in winter.
Hiking tours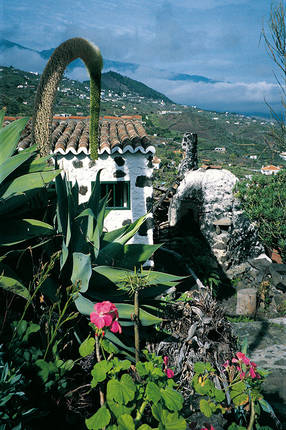 Hiking trails
Starting from Mazo/Santa Cruz, you have various hiking trail options. Hike through the green landscape in the east of La Palma. The following hiking trails will hopefully be offered again soon by Naturarte, which is currently taking a break. However, you can also discover  them on your own, using a map or hiking travel guide. You definitely require sturdy shoes for this, ideally alpine boots that reach above the ankles. Roque Niquiomo:
Not just for those interested in botony!
Hiking trail of medium difficulty – trail length 8 km – altitudes +400/-450 m – max. altitude 1,160 m El Monte:
From the Las Toscas lookout point at Mazo, we start our trail around the Montaña Brejilla,
in a landscape that dons itself in a luscious green throughout the year.
Simple trail – trail length 6 km – altitudes +150/-250 m – max. altitude 700 m Tigalate:
Here you can walk a longer hiking trail on the "steepest island on earth"
without the energy-sapping ascents and descents. 
Hiking trail of medium difficulty – trail length 12 km – altitudes: +300/-300 m – max altitude 900 m Spring & gorges:
A very special excursion into the life and history of the Palmeros. 
Hiking trail of medium difficulty – trail length 8 km – altitudes +300/-300 m – max. altitude 550 m Tiguerorte:
With this hiking trail, we offer you something new!
Simple trail – trail length 11 km – altitudes +250/-450 m – max. altitude 740 m
Additional impressions of the Mazo region